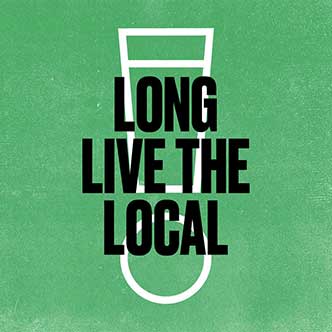 We support Long Live the Local – a nationwide campaign from Britain's Beer Alliance. Backed by the British Beer and Pub Association (BBPA), the campaign celebrates the vital role that local pubs play in our communities, culture and national identity. It calls on the Government to cut high beer tax to help keep British pubs open.
Pubs are one of the few remaining public spaces offering a unique combination of great food, drink and atmosphere at the heart of the community. Watch a special video that celebrates the great British pub.
A recent study by the BBPA revealed nine in ten UK adults (89%) are pub goers. 63% said pubs bring the community together and 99% believe their local is a great place for celebrations and special occasions.
Between 2008 and 2013, the industry experienced the devastating impact of a five year increase on beer duty. In 5 years, beer sales declined by 24% in pubs, 5000 pubs closed and 58,000 pub and brewing related jobs were lost.
With half of all pub-lovers saying the number one reason they would reconsider a visit to the pub is higher prices, a rise in beer tax puts local pubs and their contribution to communities in jeopardy.
Found in modern cities, market towns, rural villages and everywhere in between, our pubs play a really important role at the heart of communities. They bring people together, offering a place to socialise. Our pubs often work closely with local businesses, providing essential services beyond drinks, food and entertainment and, they support local charities and fundraising efforts, too.
We're proud of our relationship with local communities and we're dedicated to bringing people together in the great British pub for years to come.
The Long Live the Pub website has more information on the campaign, details on how to write to your local MP and allows you to sign the petition to cut beer tax.