Our people:
our most valuable asset
10,812
Team members across our pub estate
563
Team members in our pub support centre
We are a people-powered business. We recognise that at the very heart of everything we do are our friendly, real, and empowered team members.
Our business has grown over time and we now have nearly 11,000 employees and around 1,445 pubs, inns, and offices across the UK with a culture that is focused on creating happy, memorable, and meaningful experiences not just for our guests but everyone at Marston's. We ensure that everyone across our business is treated equally and we are committed to attracting and retaining the very best talent regardless of gender.
To highlight this commitment, we have introduced a Diversity and Inclusion policy as part of our code of conduct across the business. We aim to create an environment in which all individuals can make the best use of their skills, free from discrimination, and in which all decisions are based on merit.
Marston's has also signed up to the Diversity in Hospitality, Travel & Leisure (HTL) Charter where organisations in the industry come together to collaborate and work up tangible actions to improve diversity and inclusion across the sector.
We continue to review and develop our employees through our performance and career development process. This helps us to understand the opportunities that exist surrounding career and learning for our diverse workforce.
Understanding our Gender Pay Gap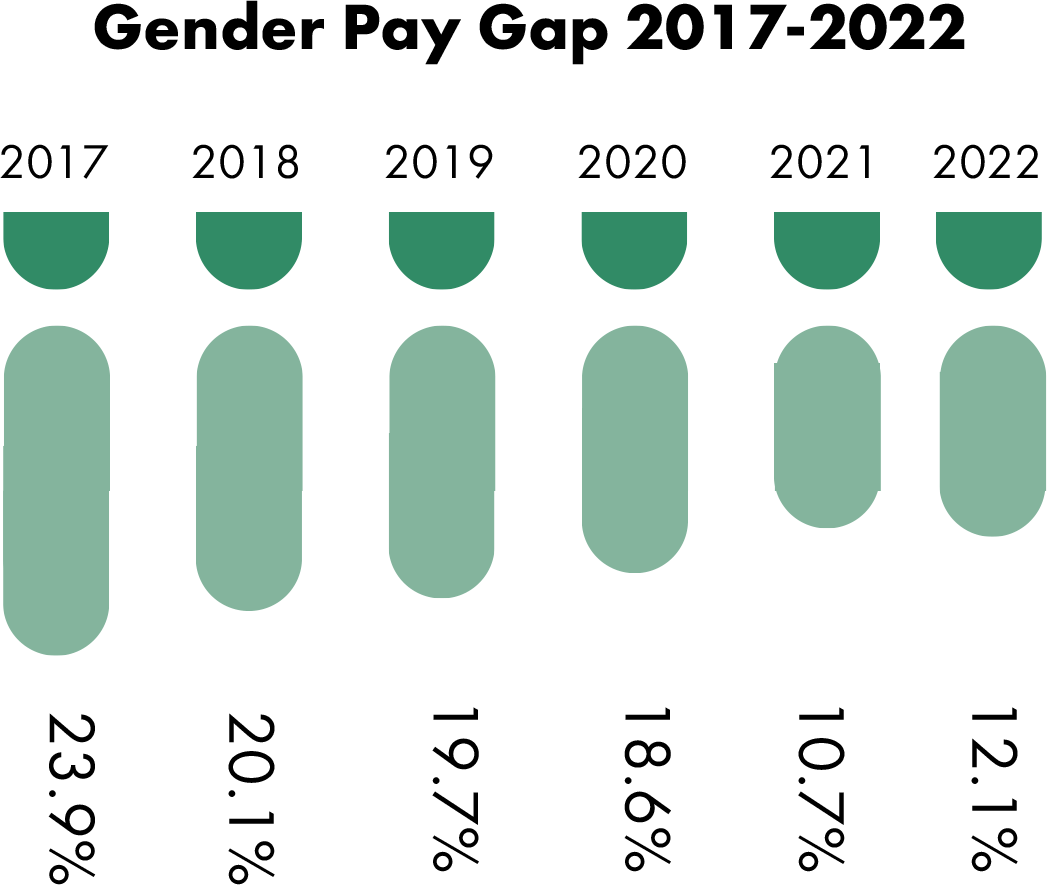 Gender Pay Gap 2017 to 2022
| | |
| --- | --- |
| 2017 | 23.9% |
| 2018 | 20.1% |
| 2019 | 19.7% |
| 2020 | 18.6% |
| 2021 | 10.7% |
| 2022 | 12.1% |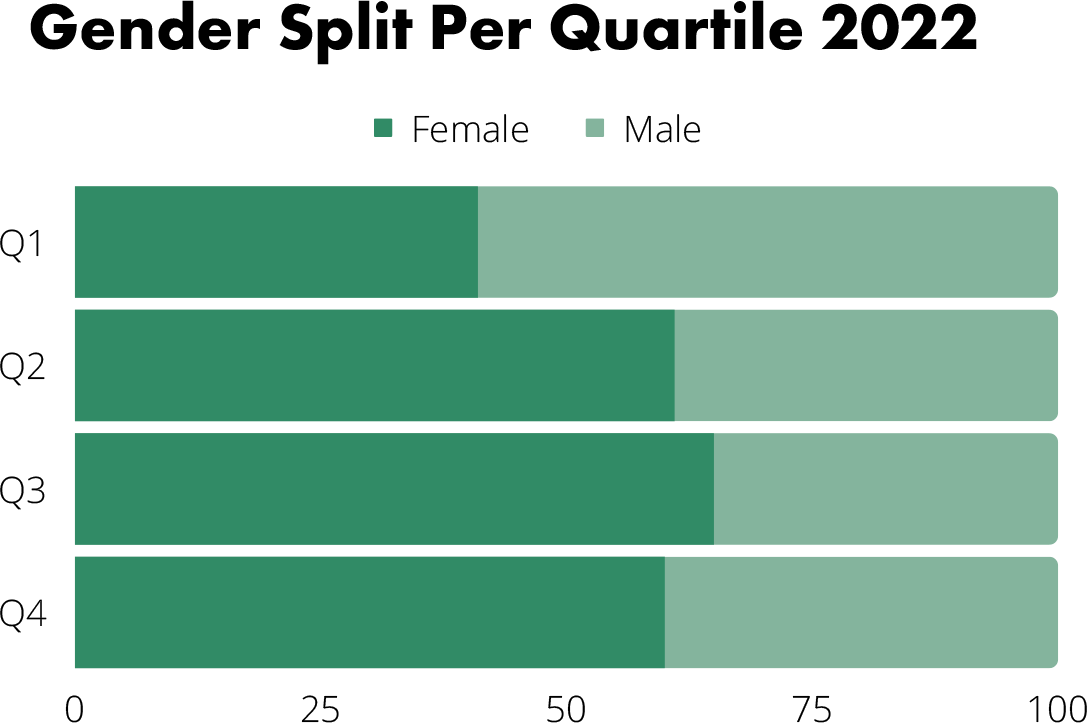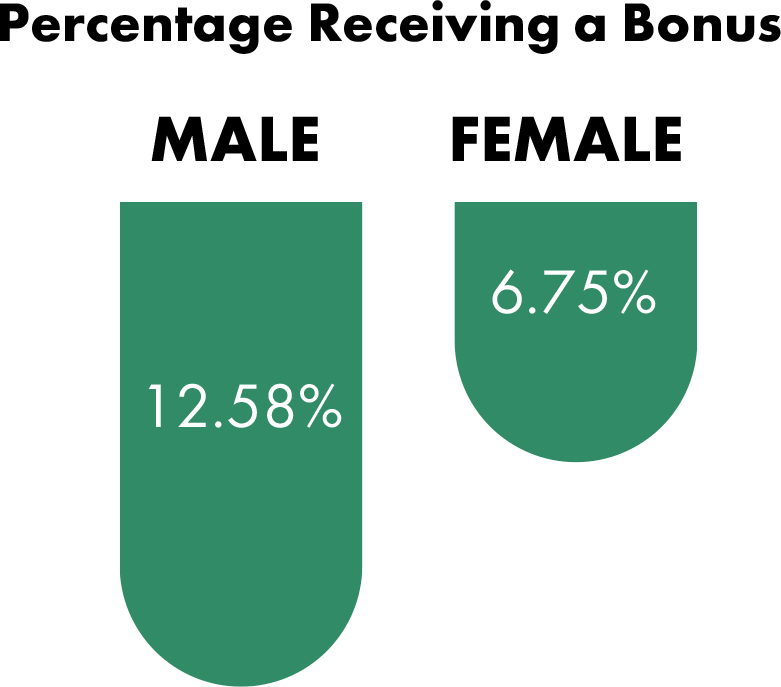 Percentage receiving a bonus
There have been reductions in almost all metrics for the gender pay gap across the business in the previous 12 months, with our gender pay gap reducing from 18.6% (2020) to 10.7% (2021). We recognise that the TUPE transfer of our Beer Company to Carlsberg Marston's Beer Company during this reporting report has played a part in this decrease.
As we are now a pub focused business with 11,000 pub employees the gender split around pay is now more aligned. Within our Pub Support Centre with c.500 employees the gender split is historically more male orientated, however, our gender pay gap has still significantly reduced.
As mentioned in previous years, whilst there is a gap, it is not driven by equal pay issues. Like a lot of businesses, we have a historically higher proportion of men than women at the most senior management levels, this is something we continue to address.
From a bonus perspective, due to the impact of COVID, there were fewer, lower-valued bonuses awarded compared to 2020. With our gap between male/female due to a higher area manager male population who were awarded the majority of the bonus awards in this period.
Our gender split per quartile remains consistent, the upper quartile where our Pub Support Centre employees sit is where the disparity appears.
We confirm that the Gender Pay and Bonus Gap calculations and the data provided for Marston's Trading Ltd are accurate.

Marston's PLC
Headline Figures (April 2022 snapshot)
| Metric | Female | Male | Gap (%) | Change from 2021 |
| --- | --- | --- | --- | --- |
| Average Hourly Rate | £9.89 | £11.25 | 12.09% | 2.2% higher |
| Median Hourly Rate | £9.60 | £9.96 | 3.61% | 3.61% higher |
| Average Bonus | £374.07 | £598.98 | 37.5% | 5.3% lower |
| Median Bonus | £250.00 | £300.00 | 16.67% | 34.13% lower |
Looking ahead
There are several steps we are taking towards narrowing our gender pay gap, as we know the gender pay gap has no one singular cause when it comes to reducing the pay disparity between men and women.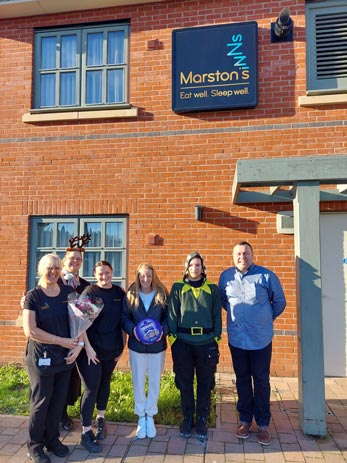 Raising the minimum wage
In April we gave more money to our hourly paid team members - increasing hourly rates above the statutory minimum and moving away from being a national minimum wage employer. For our salaried teams in October, we took a graded approach to cost-of-living increases as well as making some one-off payments to those on a lower income. This approach makes sure that those who earn less receive more.
A more progressive parental leave policy
At Marston's, we listen to our people and are committed to making changes that support the Company's goals as well as supporting the things that really matter in the lives of our teams and team members. We are reviewing our family leave policies with the aim of fostering an inclusive workplace which seeks to tackle any outdated gender stereotypes, respond to gaps identified in our current policies by our Women's, Men's and LGBTQ+ Networks and take a progressive approach in line with our values, Employee Value Proposition (EVP) and Diversity and Inclusion Strategy.
While we believe that our current maternity offer is competitive, the world has changed significantly since this was last reviewed. We acknowledge that it doesn't represent all aspects and the diversity of parental journeys. We want to ensure that this work supports the attraction and retention of the best people in a highly competitive market and we're clear that the sharing of childcare can be a positive for both gender equality and reducing the gender pay gap.
Reducing the bonus pay gap
We have improved the way we reward and recognise our people and are paying more bonuses to more people, across more levels than ever before.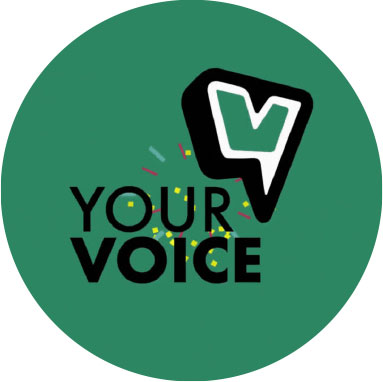 Listening to our people
Our continuous listening Your Voice surveys gives our people the opportunity to answer questions so we can get the real-time insight we need to take action to engage and empower our people, understand levels of engagement and boost productivity. Over the last year, our reward score has been on a positive trajectory, which tells us, on the whole, people feel that their reward is fair in relation to their contributions and in relation to what others receive.
Women of Marston's
We will continue to provide equal opportunity for progression and growth for women at Marston's. We are championing a business culture where women feel valued, recognised and supported. The vision of our Women's Network (Women of Marston's Engagement Network) is to have a diverse and engaged business where women of Marston's drive necessary change and are empowered to contribute to their full potential.
We have taken a structured approach to the development of senior pub teams, whilst optimising our Apprenticeship Levy, by introducing standalone level 3 & 4 women's leadership apprenticeship cohorts.