On this page you can find a brief biography for each member of the Marston's PLC Board of Directors, along with details of their roles and responsibilities.
A

Member of the Audit Committee



N

Member of the Nomination Committee



R

Member of the Remuneration Committee
---
William Rucker
N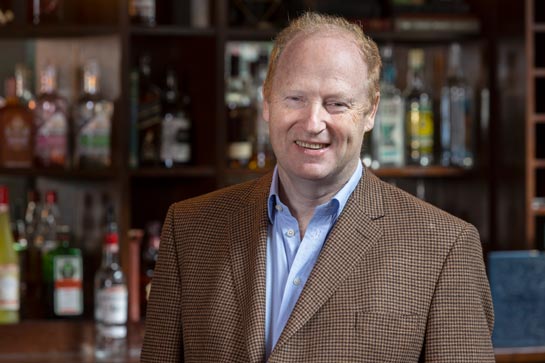 Chair of the Board
William is a Chartered Accountant with many years' experience in banking and financial services
Appointed as Chair of the Board with effect from 1 October 2018.
William is currently Chairman of ICG PLC, Chairman of the UK Dementia Research Institute and a Committee member of Cheltenham Racecourse.
His experience brings a wealth of knowledge and experience of financial markets, corporate finance and strategy to his leadership of the Board.
Previously, he was Chairman at Lazard UK, Chairman of Crest Nicholson PLC, Chairman of Quintain Estates and Development plc; and, a Non-executive Director of Rentokil Initial plc.
---
Hayleigh Lupino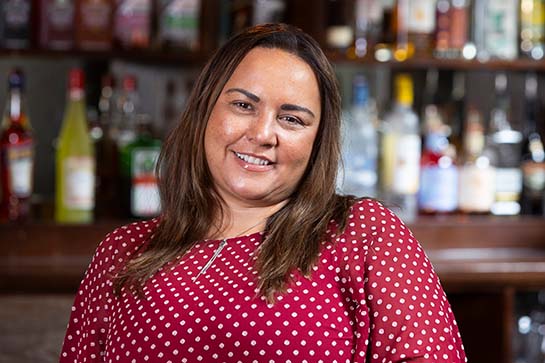 Chief Financial Officer
Hayleigh was appointed CFO of the Group from 3 October 2021, having previously been Director of Group Finance and held a number of senior roles for Marston's Beer Company.
Most recently, she played a key role in the sale of Marston's Beer Company into the partnership with Carlsberg and is currently a Non-Executive Director of CMBC and is the project lead for Marston's on the Transitional Services Agreement, to ensure a smooth transition with the integration plan.
Hayleigh is also a Trustee Board Director at the Wolverhampton Grand Theatre.
---
Octavia Morley
A
N
R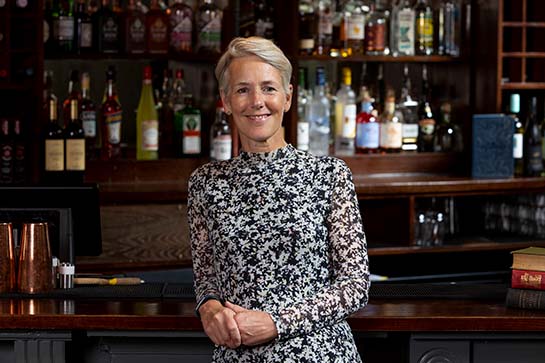 Senior Independent Director
Chair of the Remuneration Committee
Octavia has extensive experience in both executive and non-executive roles in retail and multisite companies. She is currently Non-executive Director of Crest Nicholson Holdings PLC and Ascensos Ltd and Chair of Banner Group.
Until recently, Octavia was Senior Independent Director at Card Factory PLC and formerly a Non-executive Director of John Menzies PLC.
In previous roles, Octavia became Chief Executive Officer, and then Chair, at LighterLife UK Limited, Managing Director at Crew Clothing Co Ltd before being appointed Chief Executive at OKA Direct Limited and Executive and Non-executive Chair at Executive Chair of Spicers-Office Team Group Ltd.
---
Matthew Roberts
A
N
R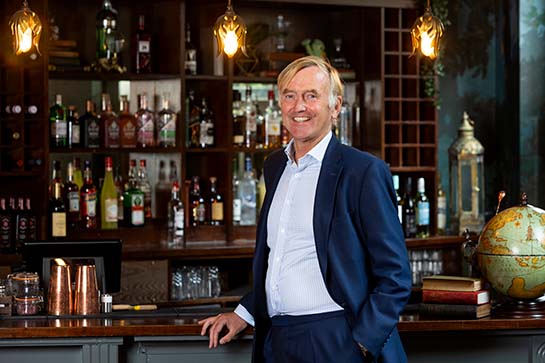 Non-executive Director
Chair of the Audit Committee
Matthew, is a qualified Chartered Accountant (FCA) and was Chief Executive Officer of Intu Properties plc.
He was previously Chief Financial officer of Gala Coral Group Ltd from 2004 to 2008.
Matthew has held a number of senior roles with The Burton Group from 1989 to 1998, spanning group finance, corporate development and IT, during which time he lead the demerger of Debenhams in 1998. He was Finance Director of Debenhams from 1996 to 2003.
Matthew is currently a trustee at Charitable Giving.
---
Bridget Lea
A
N
R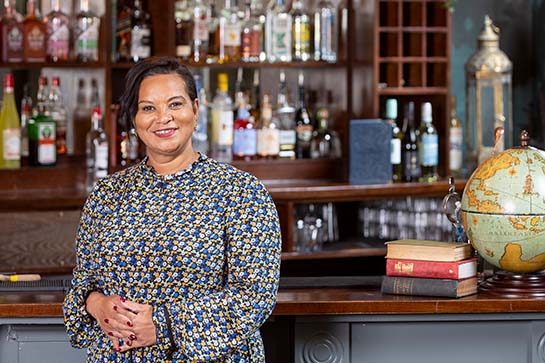 Non-executive Director
Designated Non-executive Director for workforce engagement
Bridget is Managing Director – Commercial at BT Group and was previously Managing Director (North) at J Sainsbury PLC and has had a distinguished career working across multiple leading retail brands.
Bridget has had a distinguished career working across multiple leading retail brands spanning a wide range of disciplines including sales, operations, marketing, supply chain and digital.
She was previously Director of Stores, Online and Omnichannel at O2 where she led the omnichannel transformation.
Bridget currently sits on the Board of Governors at Manchester Metropolitan University.
---
Sir Nick Varney
N
R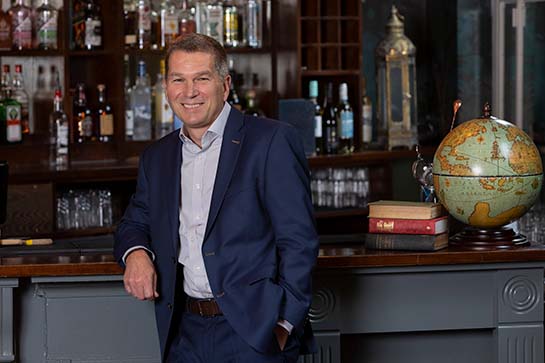 Non-executive Director
Nick has over 30 years' experience in the Leisure sector, having started with Nestle Rowntree and then with Reckitt & Colman plc, he went on to hold senior positions within The Tussauds Group (Pearson PLC), prior to becoming Managing Director of Vardon Attractions and a Main Board Director of Vardon plc.
Nick was Chief Executive Officer of Merlin Entertainments until 2022.
Nick is also a Non-executive Director at Bath Rugby and a Senior Advisor at Blackstone.
He was previously a Board member of UK Hospitality, the trade body representing the UK's hospitality and tourism industry.
---
Bethan Raybould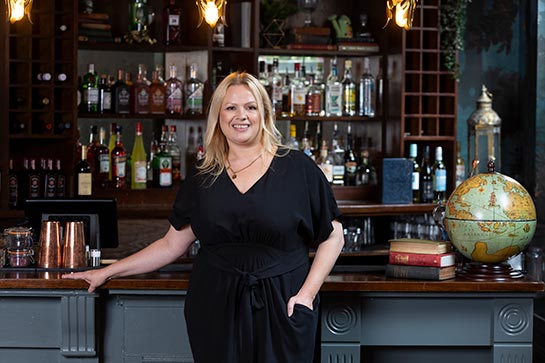 General Counsel & Company Secretary
Appointed as General Counsel and Company Secretary on 1 February 2022, having previously been the group's legal counsel since joining the company in 2013.
Bethan is a qualified solicitor who has worked in both private practice and in-house, with a background in M&A, commercial, IP and contractual and risk management matters.
Most recently she played a key role in the creation of the partnership with Carlsberg UK and the innovative transaction with SA Brain & Co to operate a large portfolio of Welsh pubs.
There is a clear division of responsibility between the roles of the Chair and the Chief Executive Officer that are set out in writing and agreed by the Board. The key responsibilities for each Board member are set out below:
William Rucker is responsible for:
The operation, leadership and governance of the Board
Safeguarding the effectiveness of the Board
Setting the agenda, style and tone of Board discussions with a particular focus on strategic matters
Ensuring each Non-executive Director makes an effective contribution to the Board
Ensuring, through the Group Secretary, that the Directors receive accurate, timely and clear information
Hayleigh Lupino is responsible for:
Working with the CEO to develop and implement the Group's strategic objectives
Managing the capital structure and projecting the long-term financial picture of the Group
Delivering the financial performance and timely and accurate financial reporting of the Group
Ensuring that the Group remains appropriately funded to pursue its strategic objectives
Investor relations activities (and communications to investors) with the CEO
Octavia Morley is responsible for:
Acting as a 'sounding board' for the Chair and an intermediary for the other Directors
Acting as Chair if the Chairman is conflicted
Leading the Non-executive Directors in their annual assessment of the Chair's performance and providing feedback
Acting as a conduit to the Board for the communication of shareholder concerns that the normal channels have failed to resolve, or for when such contact would be inappropriate
The roles of Bridget Lea, Matthew Roberts and Nick Varney are to:
Constructively challenge proposals on strategy
Contribute to the development of longer-term strategy
Meet with the Chairman, at least annually, without the Executive Directors being present
Scrutinise management performance in the delivery of strategic objectives
Monitor operational and financial performance
Bethan Raybould is responsible for:
Framing the agenda for the Board and Committee meetings and ensuring effective information channels within the Board and its Committees, and between senior management and Non-executive Directors
Advising on regulatory compliance and corporate governance
Facilitating individual induction programmes for Directors and assisting with their development as required
Communications with retail shareholders and organisation of the AGM
Chairing the Risk & Compliance Committee and Data Security Committee