Food sourcing
As part of our ongoing commitment to our customers and investors and to strengthen our brand integrity, we launched a Food Supplier Charter in 2017. This sets out our expectations and minimum standards for suppliers to meet that will enable them to continue as an approved supplier to Marston's. The Food Supplier Charter is reviewed on an annual basis and was most recently updated with strengthened sections on antibiotics, free range egg commitment, healthy eating and use of plastics. The Charter will be updated next in 2021 to better support the new Food Information System and a Drinks Supplier Charter will be developed.
Our Food Supplier Charter can be viewed at: https://www.marstons.co.uk/docs/responsibility/food-supplier-charter.pdf
All food suppliers are either BRC approved, complete a self-audit or are audited independently
Our steak/beef pies use 100% British meat
Our canned tuna is Dolphin friendly
Our chicken tikka masala and curry sauces are manufactured by a family business using recipes handed down through the generations of the same family. Chicken breast and sauces are marinated in spices sourced from India, then blended with a classic tomato-based sauce and finished with cream
Our lasagne supports British farmers as we use British farm-assured minced beef and then for a true authentic Italian taste we use Italian egg pasta
Case study: Sustainable supplySupply – Unique Yorkshire Peas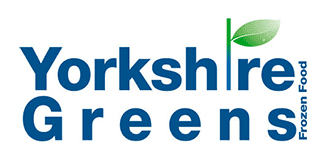 Since 2018 we have partnered with Yorkshire Greens for our premium fresh frozen Yorkshire Peas. This new company formed by d'Arta, a leading international frozen food company and 2 entrepreneurial Yorkshire partners, Swaythorpe Growers and GWE Biogas, produces the lowest carbon footprint frozen peas in the industry.
The peas are grown within 10 miles of the factory by Swaythorpe Growers, a partnership of over 40 family farms across the rich agricultural area of East Yorkshire and the Yorkshire Wolds. Many of these farmers are second or third generation pea growers, and their experience and devotion to the land helps to produce exceptional quality peas.
In the state-of-the-art production plant each pea is washed, cooked, cooled and frozen in a 20-minute process. So our Yorkshire Greens peas are frozen at the peak of freshness, requiring little preparation and minimizing waste but offering great value for money.
All the vegetable waste produced by the processing factory is transferred to the GWE Biogas plant which uses this along with other food waste to generate all the electricity for the pea processing, packing and cold storage operation.